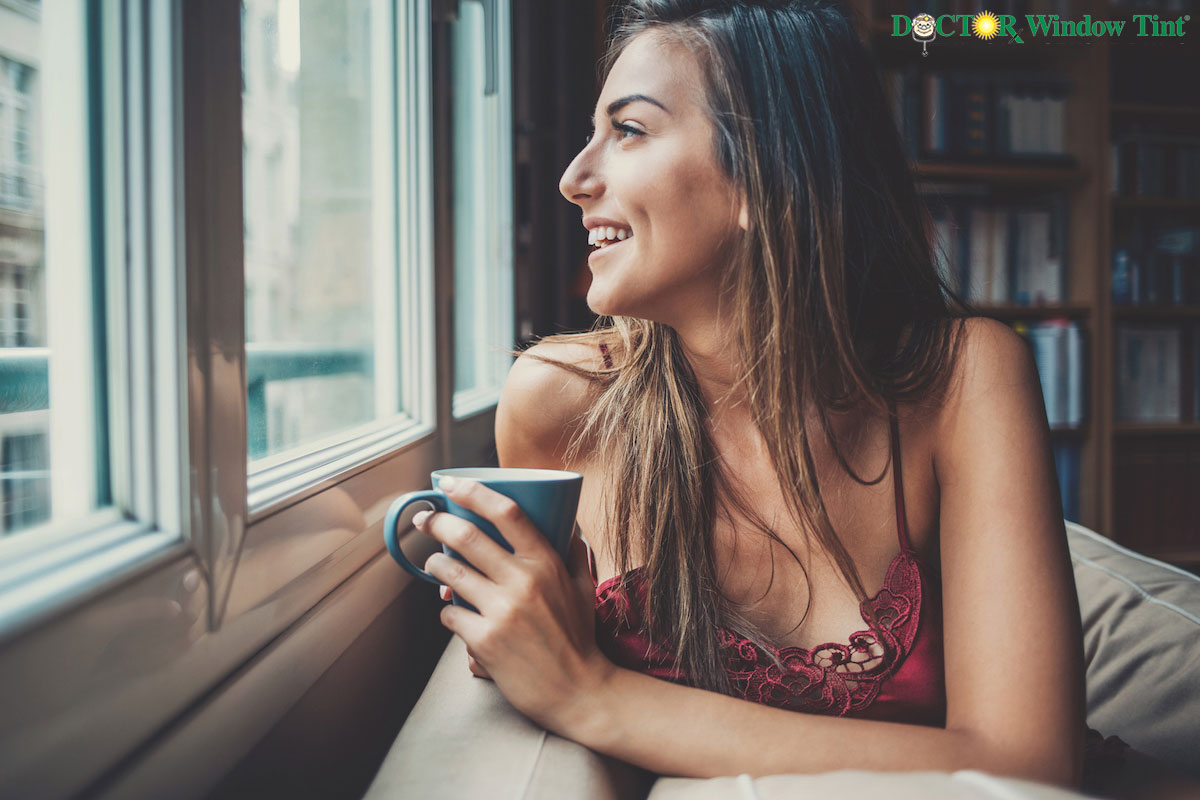 The benefits of residential window tinting are endless. Residential window tinting is an investment that reaps multiple rewards including aesthetics, protection, and cost effectiveness. Window film is the thin laminate that is installed on the inside, or outside, of the glass of a window.
What Are The Many Benefits Of Residential Window Tinting?
Residential window tint can come in various types of film such as:
Window film
Security film
Decorative and specialty film
Each type of film is tailored to fulfill a unique purpose. Here are some of the many benefits of window film.
Energy Efficient
Window tinting can save you lots of money in the long run on your home's utility bill. The interior heating and cooling of the home from the sun is regulated by the window film. Your utility bill can drop up to 30%. Florida Power & Light, the South Florida Electricity supplier, estimates that if window film is installed on east, west, & south facing windows, it will pay for itself within 2 – 5 years because of the decrease in the monthly cost of cooling your home or office.
Climate Control
Regulating the temperature not only benefits the environment and your finances, but it also maintains a consistent internal climate. The heat from the sun is reduced when it shines through the tinted glass, meaning that there is no scorching heat. In this way, the temperature from room-to-room stays consistent.
No More Glare
A very popular reason for tinting residential windows is to eliminate the uncomfortable and debilitating glare that can make a relaxing environment quite tense with unfiltered sun. By reflecting the sun off the window, glare is minimized and the comfort of the home is increased.
Protection
Window tinting provides protection in more ways than one. Despite popular belief, harmful UV rays can still reach you through glass. Adding a tint to your residential window can reduce the effects of UV rays by 99%. By adding a tint, you are also providing protection to your belongings that are exposed to sunlight, and can fade as a response.
Improved Security
A tinted window is known to slow down and deter potential intruders. There is a dual function of both hiding the interior from plain sight, and holding the glass together when broken. If you have specific safety concerns, you can speak to a professional who can advise on safety-specific film. Due to the role of holding glass together, this also provides increased safety if the glass is broken by mistake due to the likes of severe weather, a natural disaster or human error. There is less risk of glass being scattered all over the room.
Simple Maintenance
The tinting is a special coating that is added to the window. It is scratch-and-water-resistant. This means that the glass is easy to clean and maintain, with the correct detergents.
Polite Privacy
While creating a film to hide interior activity, window tinting can also be very sleek and stylish. This means that you are able to keep your private life private, without jeopardizing the aesthetic appeal of your home. In fact, window tinting often increases the appeal of a home.
There are many different benefits to adding window tinting to your residential glass. Speaking to a professional and hiring their service will make sure that you can get the best film to suit your desires.
---
---