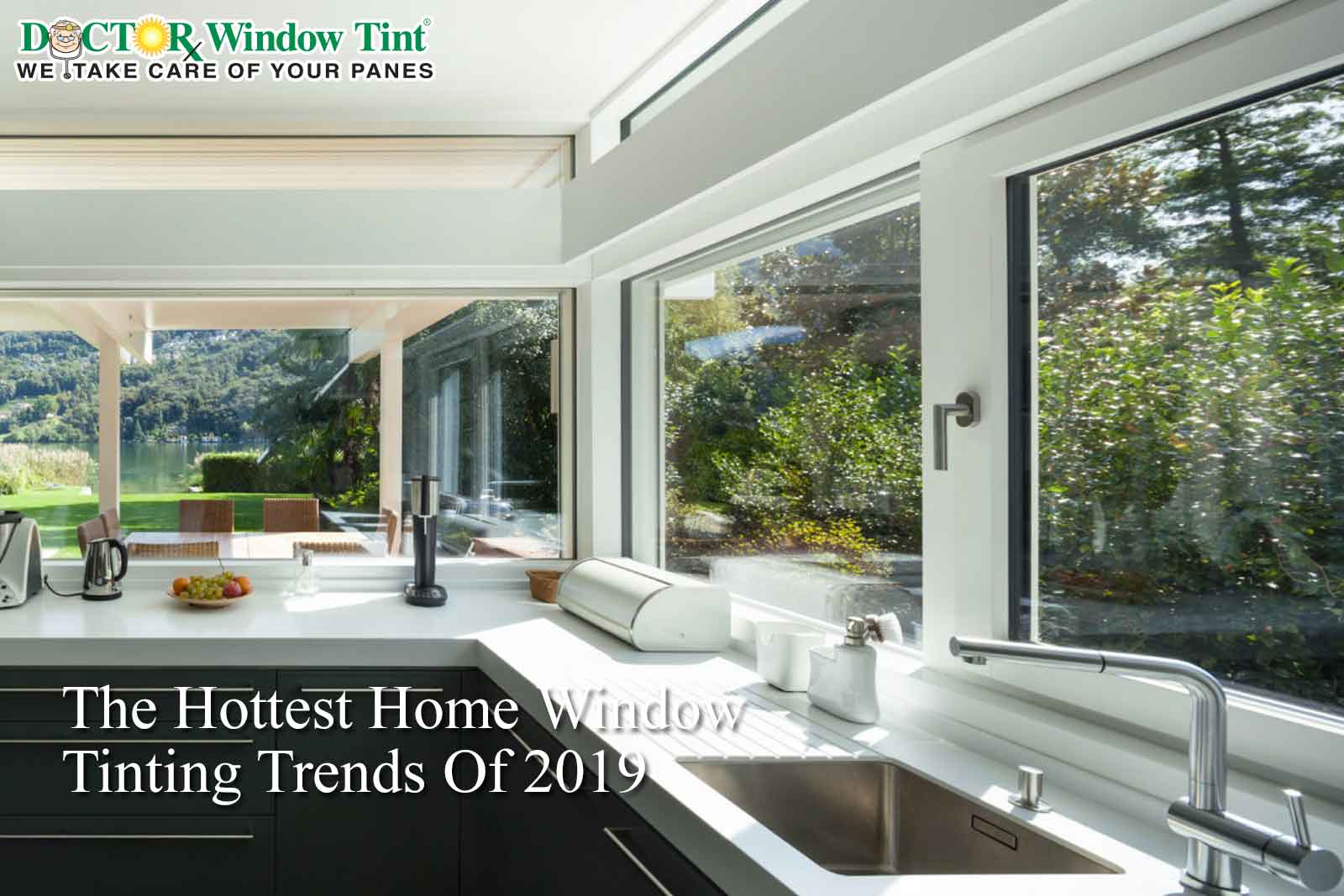 The top trends with home window tinting, as well as many things these days, can be summed up in three words:
Minimalist
Eco-friendly
Sustainable
How Is Window Film "Minimalistic?"
It may be hard to see how the first trend relates at all to window film. Well, any more minimalist than it already is. It is a near invisible film. But the minimalist trend is not about the item itself, it's about how it can be used to adjust the space further.
We're talking curtains.
We use curtains for so many reasons. They're an integral part of a room. Think about what would happen without them. The heat, the glare, the furniture fade, and sun damage. Curtains aren't cheap and they can be hard work. Especially if you're a fan of natural light and have loads of windows.
Now is the time to get rid of them. (Blinds could also go too if you really want to make a change!)
With Smart window film like

, the minimalist look can be taken all the way.
You understand the natural light and UV benefits of window film by now. And that you keep your curtains because they add to the look of your home – you chose them to frame and add depth to the interior. With all that can be done with window film now, from colors and personalized patterns to textures and decal, curtains are out!
It's dramatic, but the frameless trend first hit eyewear, then frameless French doors were in, then frameless doorways, now is the era of frameless windows.
Is Window Film Only Eco-Friendly by Being Energy Saving?
Yes, it has more environmental advantages. It also has a more extensive, positive, impact on your energy consumption. Window film is cleaner, lower maintenance, more beneficial, and greener than curtains. No laundering, no fuss.
You need to clean windows anyway, and so film does not add to your chemical waste where drapes and blinds need additional cleaning. In this way it saves on human energy as well, and who doesn't like the idea of something being time-freeing?
What Makes Window Film Sustainable?
The actual space the product takes up as waste is less than any other window dressing. Its long-term care will require less water. Film cannot trap dust and other particles that can make illnesses worse. Its capacity to create a cleaner environment in places like hospitals is invaluable. Its very nature of being multi-purpose lends it credit.
To further this list, there are reasons less vital but that play into the aesthetic side of trends.
Can Window Film impact the Style of a Room?
We did mention that film could be sought out to replace even the style element of your curtains or blinds. (As a side note, curtains and blinds can be donated to victims of natural disasters or communities in need, which has positive impact on the consumer waste that America generates. This makes it somewhat more sustainable than we've outlined already.)
Walls, to door handles, to light switches and fixtures – every element of a room is being included to achieve an overall look. How fun is it that actual panes can also be done now? Personalized window film with cut-outs in the form of images or messages makes the most wonderful difference to a space.
This idea doesn't only impact the general look, but can cast hues and shadows as well. This is an especially fun thought when considering sunrooms or children's playrooms.
Commercial Film Trends Are Growing
Sending marketing messages through your window film is a big trend. It's been a thing on cars forever now, and it takes flight with office spaces. This changes the office dynamic, too. The people want happy workspaces, colorful and fun film provides.
Smart window film will push this trend further with seemingly interactive window film.
Car Film Gets More Fun
Why stop at weird little stickers? Depending on what laws may prohibit, (which generally apply to darkness of tint) film cut-outs could be used on windows of your car. Seems a bit wiser than using the bodywork, as window film can be removed comfortably with the right process, and done by professionals.
As a one up on marketing messages, film could be applied with meaningful messages in mind – environmental, conservation, human rights, or simply encouragement.
Look Beyond…
There are a number of technological advancements in the works, and window film seems set on being a major player in futuristic uses. We have mentioned the solar energy generating advancements. But could windows become screens? Only time will tell!
For all your window tinting needs, call the Doctor Window Tint, he'll take care of all your panes!
---
---